Why Choose Continental Honda!
Continental Honda is your destination for new and used vehicles in Countryside Illinois and the surrounding area. As a Honda Dealer serving Chicago, Countryside, Hinsdale and Naperville Illinois, we strive to make your path to owning a new Honda or pre-owned vehicle as smooth and pleasant as possible. Our dedicated and welcoming staff is here to give you a wonderful experience. Our service department can assist you with all your parts, repairs, and maintenance needs.
If you're looking for a new or used vehicle in the Chicago area, our friendly and knowledgeable sales team looks forward to answering your questions and keeping you informed about our vast selection of cars, trucks, crossovers, vans, and SUVs every step of the way. We pride ourselves on outstanding service because we believe that its what our community expects and deserves. Please let us know if there's anything we can help you with.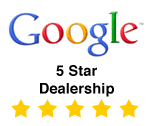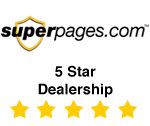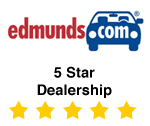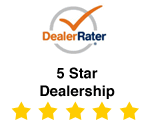 CUSTOMER TESTIMONIALS
I was in the market of buying a small reliable compact car. Our first stop was at Continental Honda. We were shortly greeted by Ahmet Sezer. Ahmet asked us if we needed any help or had any questions. At that time, we did not and he understood. I was completely surprised that he was not your typical car sales man (no offense) that won't go away; he was around, but not over bearing. It can be quite intimidating as a woman to car shop. Ahmet was extremely professional and more importantly HONEST! We didn't make the purchase that night although we were SO close... and Ahmet understood. At NO point did he make me feel like it was time wasted and instead, Ahmet thanked me and understood that I need to find the best deal for me and my family. The following day after long thought and additional research both Honda and Ahmet were truly giving me the BEST deal. Ahmet was scheduled to leave at 3:00 the night of and waited for my family and I until 7:00 simply to say thanks and hand over the key. Due to his honesty and professionalism, he's earned a loyal customer with a BIG family and lots of potential new clients. Ahmet is the type of salesperson you want to work with. Shoots you straight with no hidden agenda! Please see Ahmet next time you're in the market for a new Honda! I guarantee you will not regret it. P.S. I LOVE my new Honda Civic - didn't even have to bother looking elsewhere!
grace37
Read More

Continental Honda offers a very complete inventory of Honda vehicles from subcompact cars to full-size minivans the various sizes of Honda vehicles offer customers flexibility in the capabilities they are looking for in a vehicle. As a Honda dealer near Countryside, Illinois, Continental Honda can handle customer's needs for new and pre-owned vehicles. The dealership's service department uses many factory-trained technicians to ensure that any customer's vehicle that is brought in for service uses the latest in best practices for maintenance and uses factory-approved original equipment manufacturer parts in the process. Honda vehicles have a very comprehensive warranty program that offers elements not found by competing automakers.
Sales Hours
Monday-Friday
9:00 AM - 9:00 PM
Saturday
9:00 AM - 5:00 PM
Service Hours
Monday-Thursday
7:00 AM - 9:00 PM
Saturday
9:00 AM - 5:00 PM