Take a Virtual Tour of the New 2018 Honda Odyssey
By Product Expert | Posted in Honda Odyssey on Thursday, November 16th, 2017 at 5:01 PM
2018 Honda Odyssey Interior Walkaround Tour
Drivers of the Honda Odyssey know that the minivan never really lost its cool. With the 2018 Odyssey, drivers benefit from a slew of interior features and technologies designed to make driving with your family better, in terms of comfort, convenience and safety. If you're interested to see what your driving experience would be like behind the wheel of the new 2018 Honda Odyssey, take a look at the virtual interior tour video here.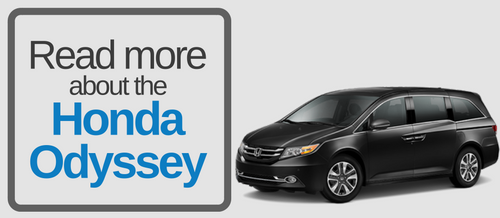 Letting you get an idea of the space and features available inside of the 2018 Honda Odyssey, without even leaving the comfort of your home, this video will give you an in-depth look at the new Honda minivan.
And if you're interested in learning more about the new 2018 Honda Odyssey, which is now available here at Continental Honda, feel free to take a look at the rest of our blog or give us a call for more information or to schedule a test drive.

What do you think of the interior of the 2018 Honda Odyssey? Let us know in the comments below!