2019 Honda Insight Fuel Economy Ratings
By Product Expert | Posted in Honda Insight on Friday, June 15th, 2018 at 3:52 PM
As time goes on, or anticipation for the release date of the 2019 Honda Insight only continues to grow. We simply cannot wait for this almost futuristic hybrid sedan to arrive, and we're getting more and more excited about everything it has to offer. From its mobile hotspot capability and 450-watt premium audio system to its flying wing grille and standard LED headlights, we like everything about the 2019 Insight. But one area we haven't yet given you a lot of information on is the Insight's fuel economy ratings, which is the most impressive aspect of the hybrid sedan.
[ CHECK IT OUT: 2019 Honda Insight Walkaround Tour Video Interior & Exterior ]
"The Honda Insight shows consumers that the efficiency of a hybrid car doesn't mean sacrificing style, refinement or performance. The Insight is another symbol of a new era in the evolution of Honda electrified vehicles, where customers can have everything they want with no compromises."

– Henio Arcangeli Jr., Senior Vice President, American Honda Motor Co.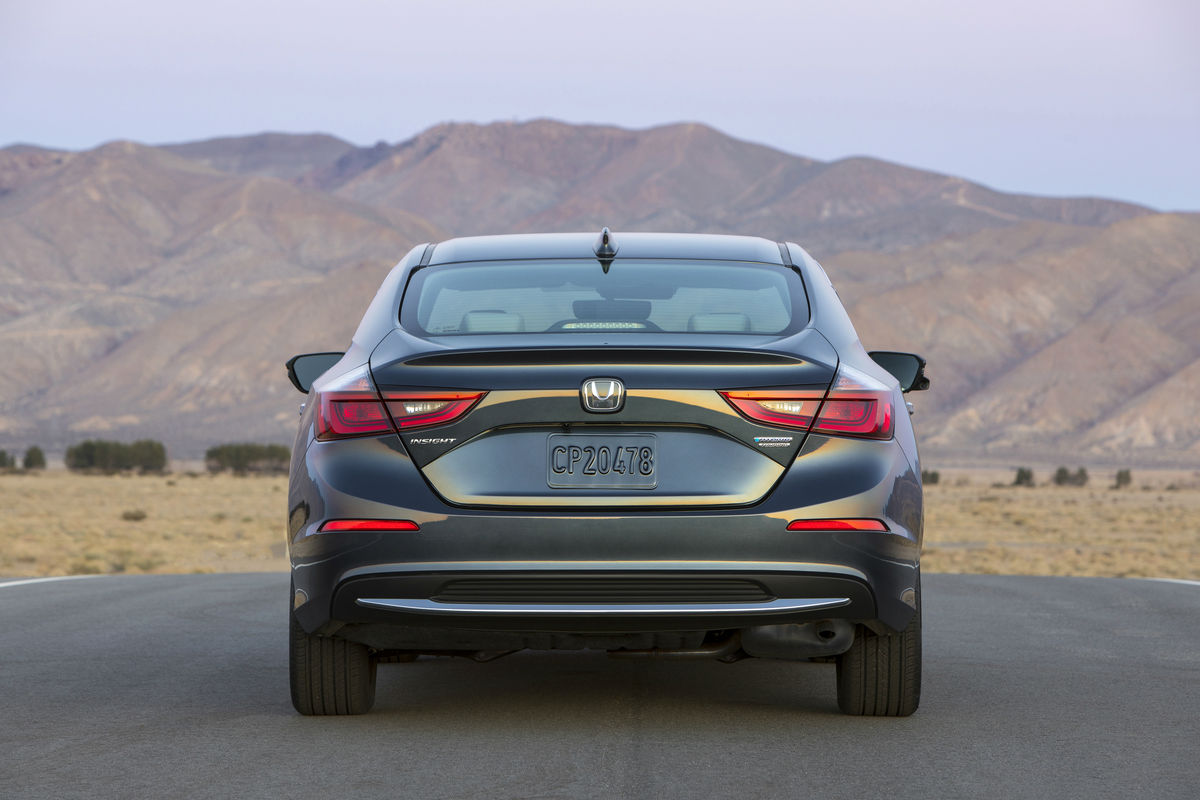 Honda Sensing® Standard
While we can't yet confirm the exact fuel economy ratings of the 2019 Insight, one thing we can confirm is that it will offer the full Honda Sensing® safety suite as a standard feature. So, you have that to look forward to! Be sure to keep checking back for more updates on the 2019 Insight and its fuel economy ratings.